DTMS Core Features provide the necessary modules for a TMS software for carriers
Degama's Enhancements provide optional modules to assist any sector of the Transportation Industry
The TMS is Configurable and Flexible to suit the needs of your business
Order Management

DTMS makes it easy to enter origin, destination, freight, pickup and drop-off details. 
Enter order information once, from any source:
Manual entries by dispatch or operations personnel

EDI (automated)

Customer's system (automated)

DTMS Portal Track and Trace (automated)
Use order information for:

Quoting 

Rating 

Costing 

Billing 

Filtering & Reporting

Interline Management 

Claims Management

Export Data
Dispatch

Dispatchers can quickly search and filter through orders. Rates are pre-entered into the system according to individual customers. Avoid phone calls and text messages with workflows that assign various loads and orders. 
DTMS dispatchers can:

Quote Charges

Plan and Schedule the Fleet

Allocate Freight 

Monitor Activity

Report to Customers

Manage and Communicate with Drivers

Identify the Nearest Load

Switch Trailers on the Fly

Support Multi-trailers

Find Back-Hauls 



Utilize tablets and phones to communicate with drivers through Mobile Dispatch.
Routing & Scheduling
Regular run routes dispatched automatically:

DTMS Calculates Pickup Times

DTMS establishes optimum load configuration

Email Alerts of Out of Tolerance Issues 

Shunt system for Yard Management

Just in Time Delivery



Lights-out dispatch.
Billing & Invoicing

DTMS uses information from the Order Management module to:

Generate Invoices

Email Invoices

Combine Order Invoices

Invoice by Batch or Order

Journal Editing

Integrate with Accounting Software
Document Management 

Improve customer satisfaction and satisfy billing requirements.
Attach scanned documents to invoices.

Auto email deliver: 




BOLs 

Images 

Invoices 

Waybills

ProBills

AWBs 

Customs Documents

PDFs



Let drivers upload documents with DTMS Enhancement Mobile Dispatch.
Custom DTMS Instance

The DTMS platform is configured to match your trucking terminology and preferred layout. Menu management, security, user access and visibility customized to your operation. The ability to support multi-company, multi-taxation, multi-currency and multi-division configurations. Over 300+ configurable parameters included.
Safety & compliance: Keep track of records for all of your vehicles, drivers and employees. Schedule reminders so certificates, licenses and permits don't expire! 
Fleet Maintenance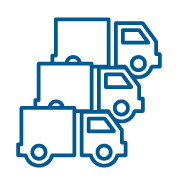 Increase communications with mechanics in the shop. DTMS Fleet Maintenance can:
Schedule the Shop

Track Units Due for Service

Generate Work Orders

Manage Parts Inventory

Monitor Warranties

Track Mechanics Time

Vehicle Maintenance History

Manage 3

rd

Party Vehicle Work

Manage Equipment Due for service

Manage Mechanics Work Order



Dispatchers can receive notes on requests for truck repairs and notify both the driver and the mechanic about scheduling and time availability.
Accounting only needs to check and verify the data.
Take the Fleet Maintenance module deeper with the Mechanic's App to let mechanics login from the shop floor!
Settlements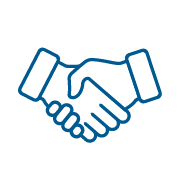 DTMS can assist with Driver and Broker pay regardless of how you pay. 
Driver pay rates can be based on:

Percentage

Flat Rate

Commodity

Weight

Piece

Mile / Kilometer
Various deductions can be automatically withheld:
Reoccurring deductions, including:

Truck Repairs

Fuel Charges

Percentage deductions, including:

Overhead charges

Advances
IFTA Reporting, multi-currency and team driving are all supported and included in the DTMS Settlements module
EDI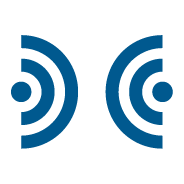 Provide a higher level of service to customers and suppliers. EDI and web services allowing clients to enter orders and receive and send order status updates.
DTMS provides a full range of EDI transactions including:


Invoicing (210)

Load Tendering (204 & 211)

Responses to Load Tenders (990 to 997)

Status updates (214) allowing for:

Location updates

Check calls (fully automated in DTMS)

All X.12 standards (3040 & 4010) are supported. Flexible data transfer methods (ftp, van, http, soap)

EDI can also be transmitted between you
Mobile Dispatch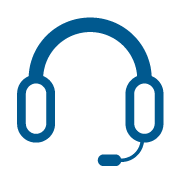 Allow for real time communication with the operations teams without phone calls. DTMS allows for drivers and dispatch to send back and forth: 
Order information and details

Digital Signatures

Messages

Pictures (Freight Damage, Load Securement, Tarps, Locations, Weather, Equipment)

Time stamp audits of driver pickup, drop-off and cross docking

"OK dispatch" enables hands-free Driver Voice-to-Text actions for notes
Enable DTMS Customer Portal to give live location of freight to customers.
Accounting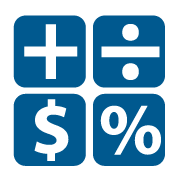 DTMS has the same full functionality found in many commercial accounting software programs but is tailored and specialized for transportation companies. Full drill down capabilities. Credit checks performed on accounts before booking an order. DTMS supports multi-company operations and can track multiple sets of books individually regardless of how the operation is segmented. DTMS matches revenues to costs allowing for in-depth analysis ensuring effective use of every driver, truck and trailer. 
DTMS has various 3rd party accounting software available as an Integration.
Track & Trace – Customer Portals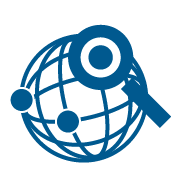 Improve customer service and share operational information with customers. Use DTMS Track and Trace to decrease phone calls and allow customers to:
Submit Orders

Track & Trace Shipments by Customer

Produce Historical Performance Reports (KPI)
Provide access to outside carriers so brokered loads and 3rd parties can:
Update Shipment Status

Receive or Commit to Available Loads

Access is secure and available only to authorized users
Integration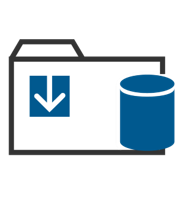 DTMS can adapt and integrate itself to existing business processes and software. 
DTMS Freight Barcode Scanning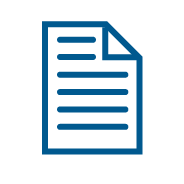 Barcode Scan On Delivery, Scan on Unload and Scan on Load. Automatically feed this information to DTMS for load and delivery status changes.

Ideal for Skids, Bags, Drums, Cattle and any other Barcoded Freight.